At Mattawoman Creek Farms, we grow a wide variety of fresh organic produce year round.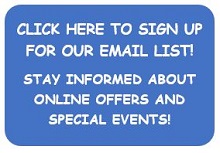 Located on the Eastern Shore of Virginia and warmed by the waters of the Chesapeake Bay and the Atlantic Ocean, our family farm enjoys a long growing season and fertile farmland.
Everything we offer for sale is grown by us and is USDA certified organic.
We serve Virginia's South Hampton Roads cities and the Eastern Shore of Virginia.
Our farm has been 100% certified organic since we began farming in 2005.

We proudly display the USDA organic symbol because we meet all of the organic standards for all of our crops. Our compliance with these standards is independently certified by Quality Assurance International (QAI).Our organic growing methods promote healthy soil and marshlands, and support the restoration of the Chesapeake Bay.
Organic farming is a challenging yet rewarding endeavor. We are passionate about being 100% certified organic and selling our produce locally. We sincerely appreciate the support of all of our customers.
You can support our farm and enjoy the food we grow by participating in our Community Supported Agriculture (CSA) Programs. Click here to learn more about our CSA Programs.
Enjoy the harvest!
Janice and Rick Felker